Why Shangri-La Rasa Sayang makes for an extraordinary escape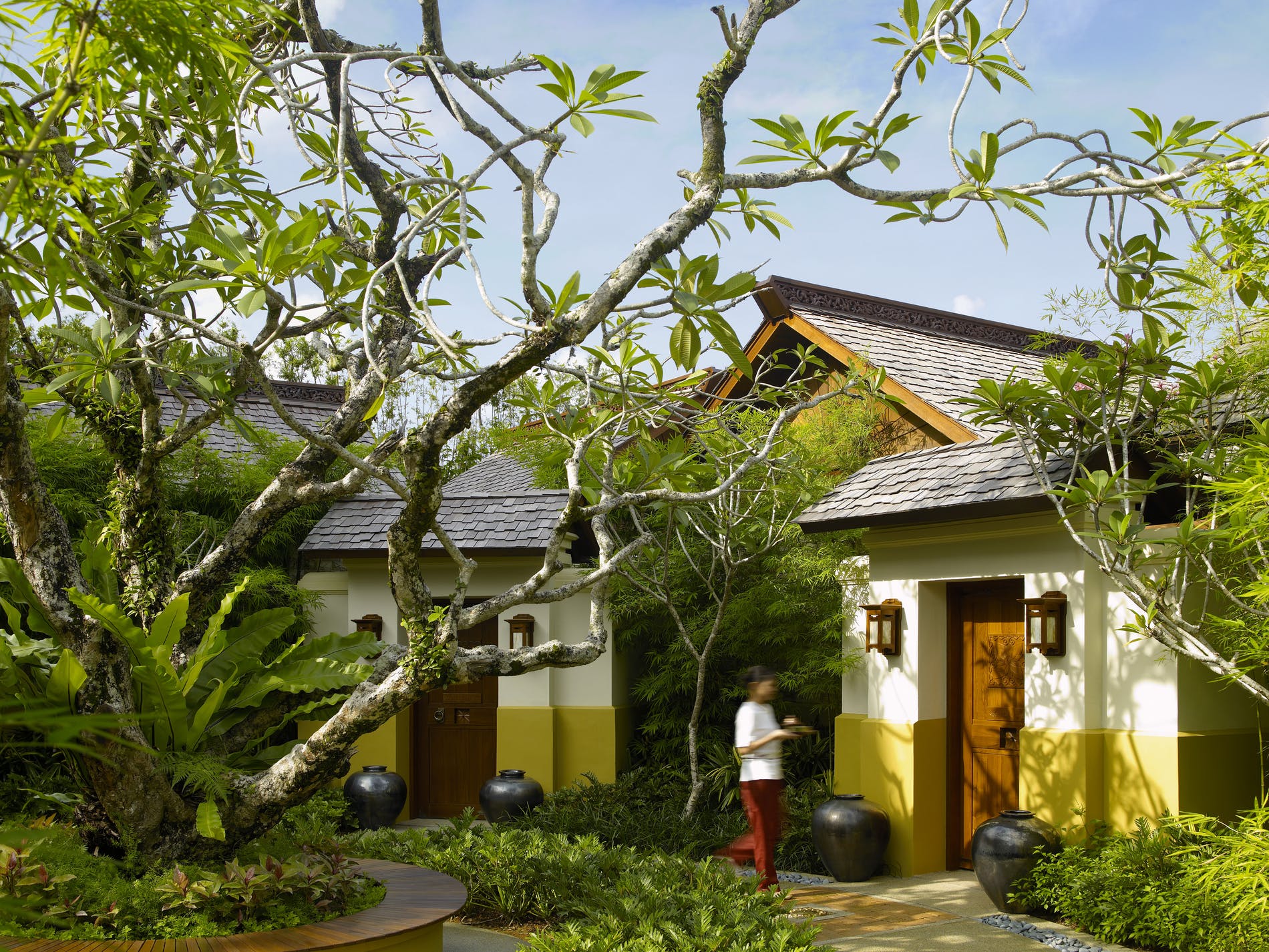 If you're planning your trip down to Penang for our second edition of Penang RendezVous this 11th to 13th October 2019, then Shangri-La Rasa Sayang is one of our top picks for luxury hotels you can stay at!
Decadent, luxurious and elegant, this resort and hotel is one of the staples on the island that many luxury connoisseurs applaud for and definitely worth your every penny spent.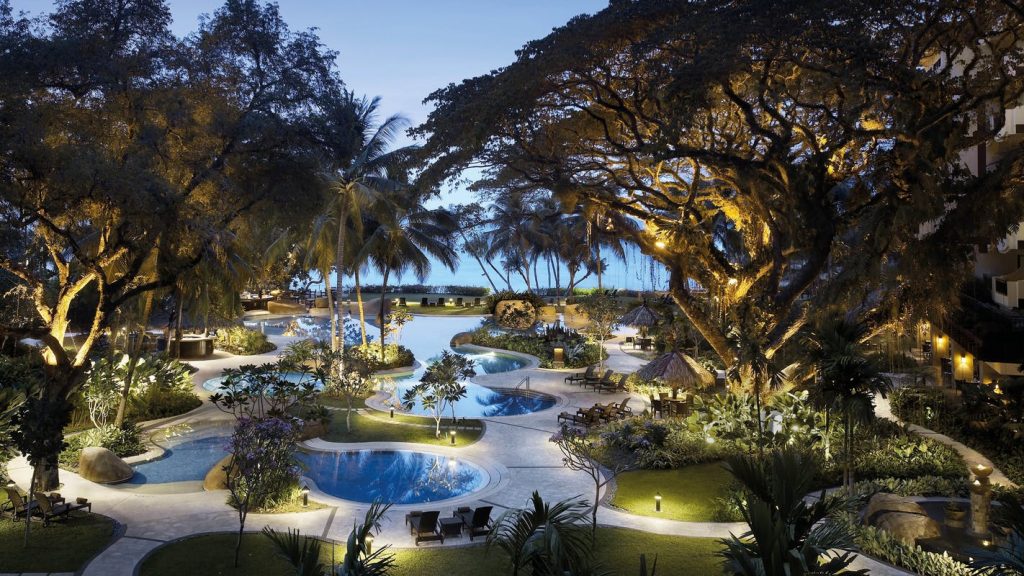 Nestled along this idyllic seaside strip with its tranquil, laid-back charm is the iconic Rasa Sayang Resort & Spa.
Famed for luxurious accommodation ensconced by lush, verdant gardens that take pride of place at a sprawling 30-acre site, the resort sits on a former private estate and was built based on a design blueprint centred around eight majestic rain trees by the sea.
Downsizing from 512 to 304 rooms, the revamped Rasa Sayang was reinvented to offer guests an unforgettable experience defined by an intimate ambience; ultra-spacious and tastefully appointed rooms and suites ranging from 42 to 242 sq metres; spruced-up facilities; and unparalleled service with a signature CHI, The Spa.
In fact, what set Rasa Sayang apart as Asia's premier beach resort are its warm and authentic Malaysian-style hospitality, and round-the-clock personal attention and exceptional service that give guests a sense of homecoming during their stay there — resonating with its namesake that translates to "feeling of love" in Malay.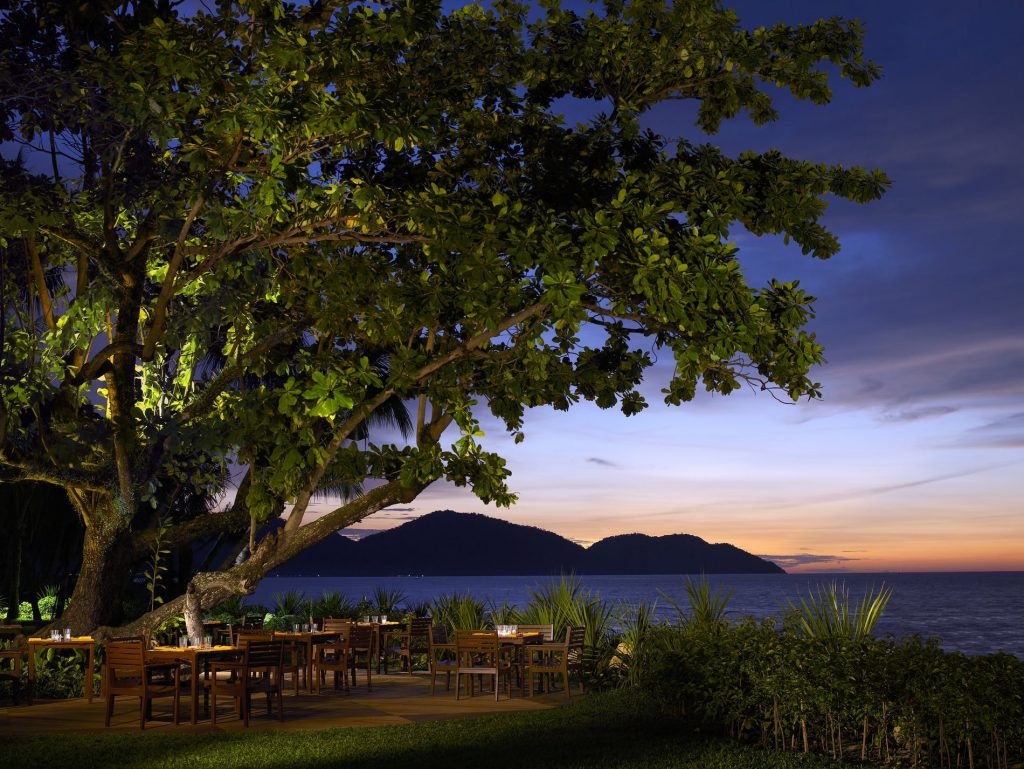 ART, TRADITION & CULTURE
Starting from its trademark intricate Minangkabau dark brown timber roof evoking a Malay palace's architecture, a Malaysiana-theme is woven throughout the resort. Its décor includes wooden pillars carved with motifs of exotic native plants, vibrant paintings of flora and fauna and batik textiles, alongside public spaces peppered with objects of art acquired at a cost of RM3 million.
Look for a catalogue entitled Art & Tradition in your room or suite to use as a guide to discover the showcase of local art, tradition and culture comprising majestic pieces such as wooden and metal sculptures; Peranakan-influenced tapestry hangings; paintings; copper and other intricate carvings; to smaller objects of precious gold ornaments and jewellery; betel nut sets; and other time-honoured home accoutrements.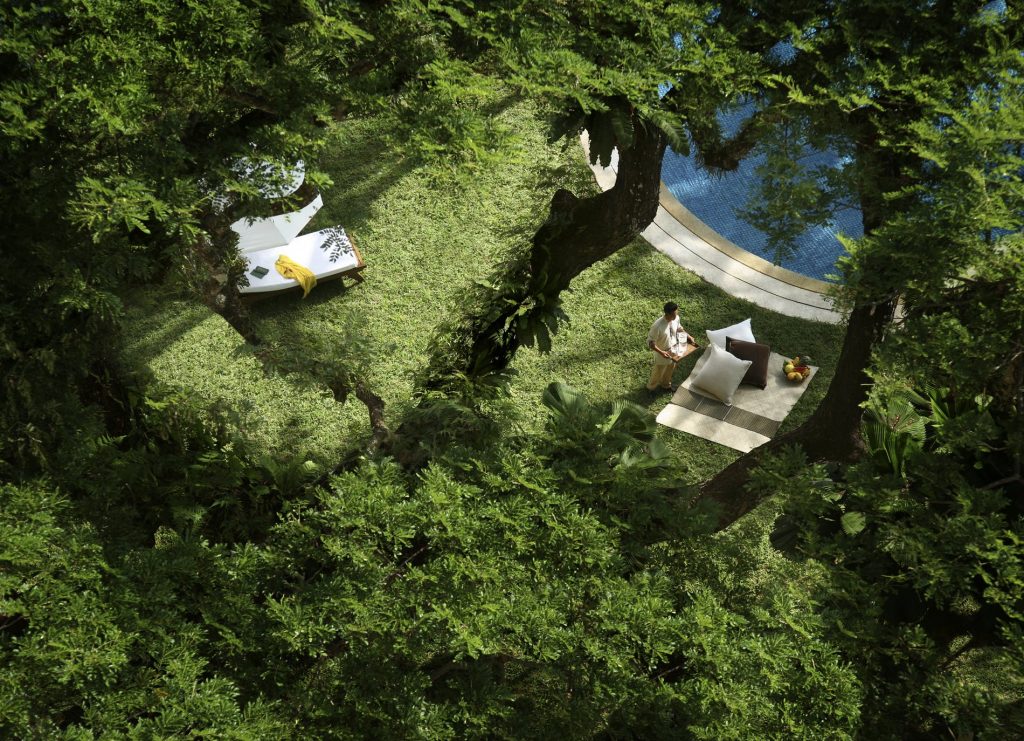 EARTH, WIND & WATER
The Shangri-La name hails from James Hilton's book Lost Horizon, published in 1933, that is rooted in a mythical Tibetan place that alludes to beauty and serenity. Rasa Sayang is paradise on earth, enveloped in the luxuriance of century-old rain trees and over 100 varieties of more than 40,000 plants in its vast gardens.
The landscaping of this wellspring of greenery is beautifully segmented into the main gardens, topiary sunken garden, herb and spice garden and the spa garden. Sea breezes add to the lulling effect when out and about at the resort with the sun's brilliant rays streaming through the gaps among the tapestry of green foliage high above.
For beach lovers, the sea with gently rolling waves is just a skip away, lying beyond the barrier of low hedges at the edge of the gardens.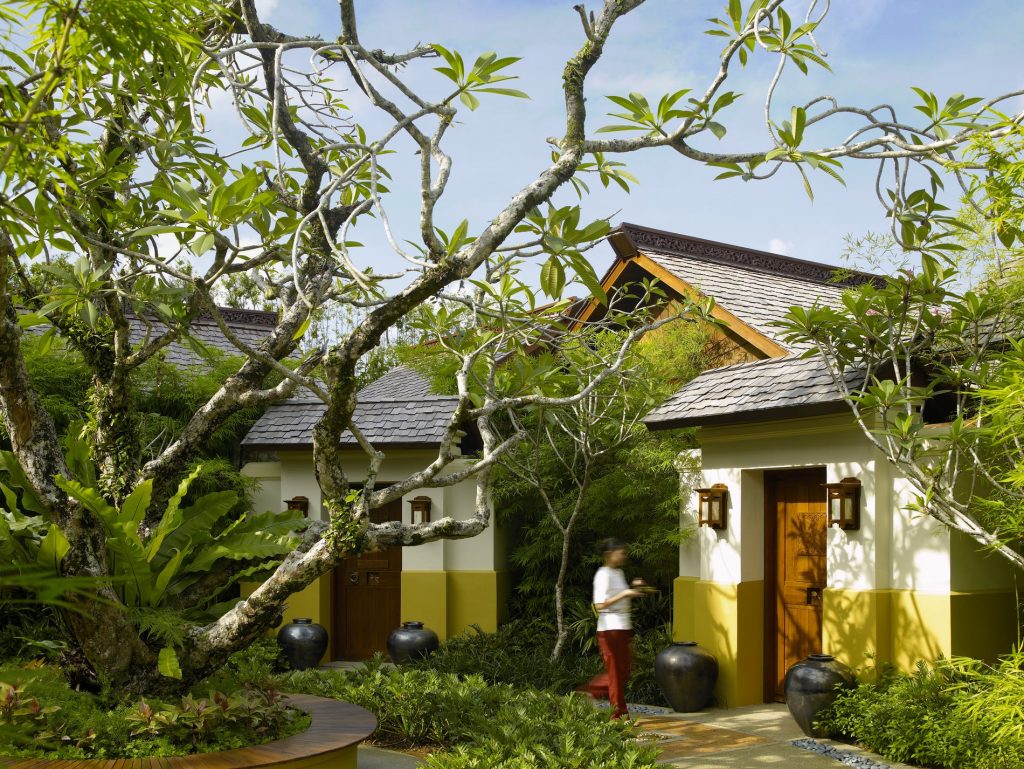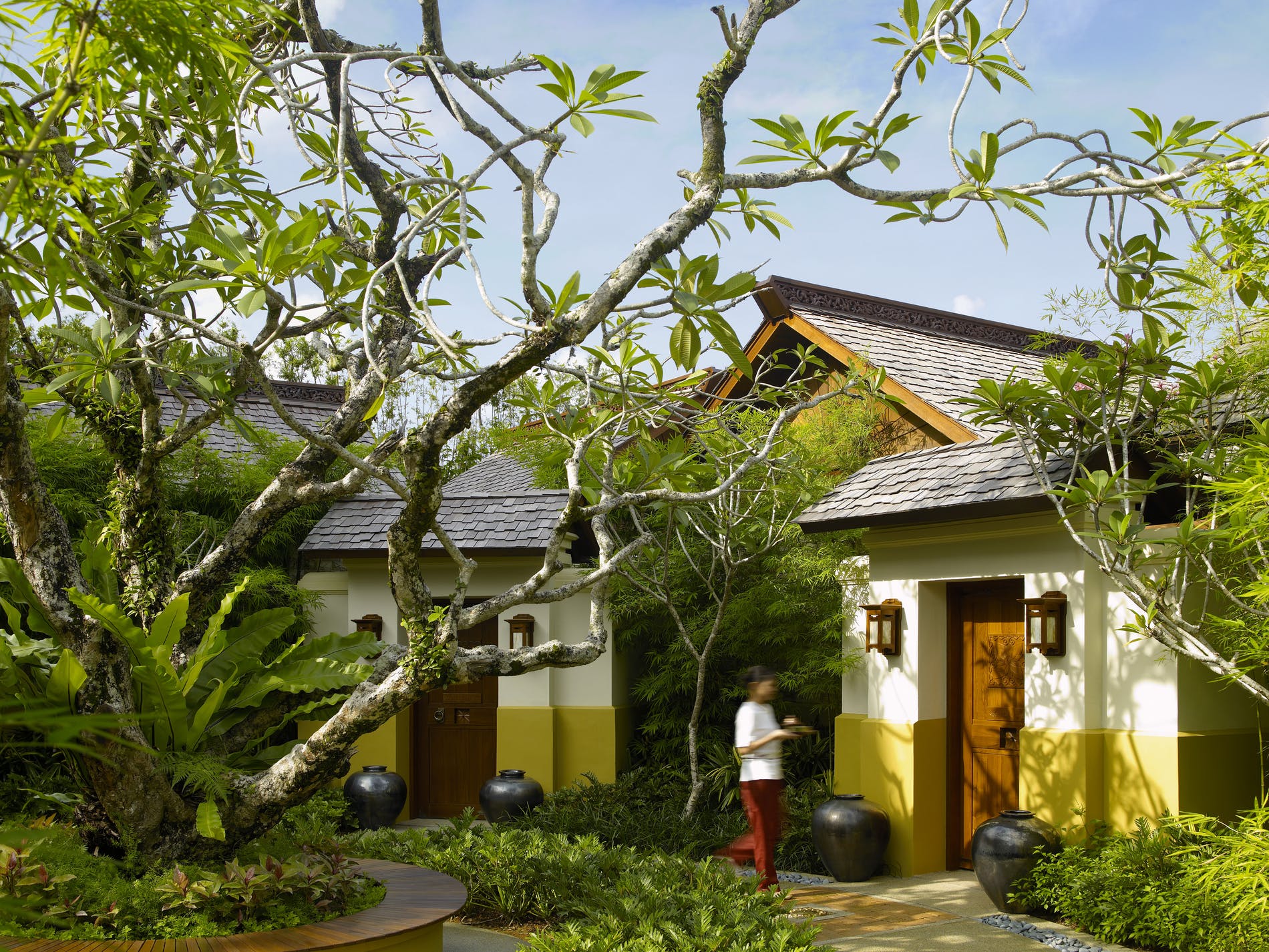 BODY, MIND & SOUL
The resort's jewel in the crown is undoubtedly CHI, The Spa, introduced after the resort's 2006 reopening and a Shangri-La wellness signature. Secluded and tucked behind local granite walls, it encompasses 3,800 sq metres of manicured verdure with intersections of walkways through bamboo forests.
The spa reception and sanctum open up into a courtyard with a gorgeous frangipani tree centrepiece, leading to the 11 private spa villas. The three Couples' Villas and eight Garden Suites are all kitted out with changing, shower and treatment rooms and a private garden that come with outdoor spa tubs and rain showers for some.
Influenced by local architecture and interior design, the highly sought-after spa also boasts a yoga pavilion and private pool.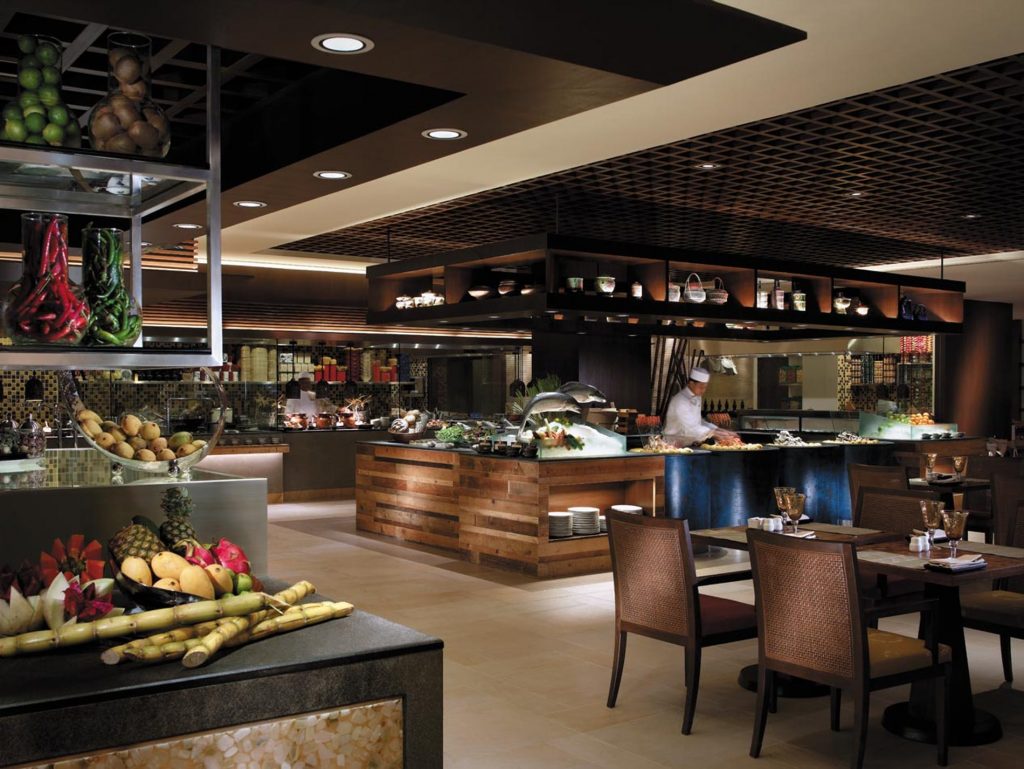 STAY, EAT, DRINK & PLAY
Rasa Sayang rooms and suites come under two wings. The serene and sophisticated Rasa Wing offers complimentary privileges at Feringgi Grill (breakfast) and Rasa Wing Lounge (afternoon tea and cocktails with pre-dinner canapés), personal concierge services, and a dedicated pool; while the understatedly elegant Gardens Wing is perfect for family holidays with its proximity to the main pool, deli and casual restaurant, and other resort facilities.
Among the resort's F&B offerings are five innovative dining options including bars and 24-hour room service. The multiple award-winning Feringgi Grill tops fine-dining venues on Penang island with its exquisite à la carte dishes, and buffet-style dining (breakfast and dinner) at the bustling Spice Market Café is hard to beat for its array of cuisines: Malay, Chinese, Indian, Nyonya and International.
For al fresco lunches, the poolside Pinang Restaurant and Bar is not only a panoramic hotspot but its delicious menu options provide nutritious fuel for a day of basking in and enjoying the sun and sea.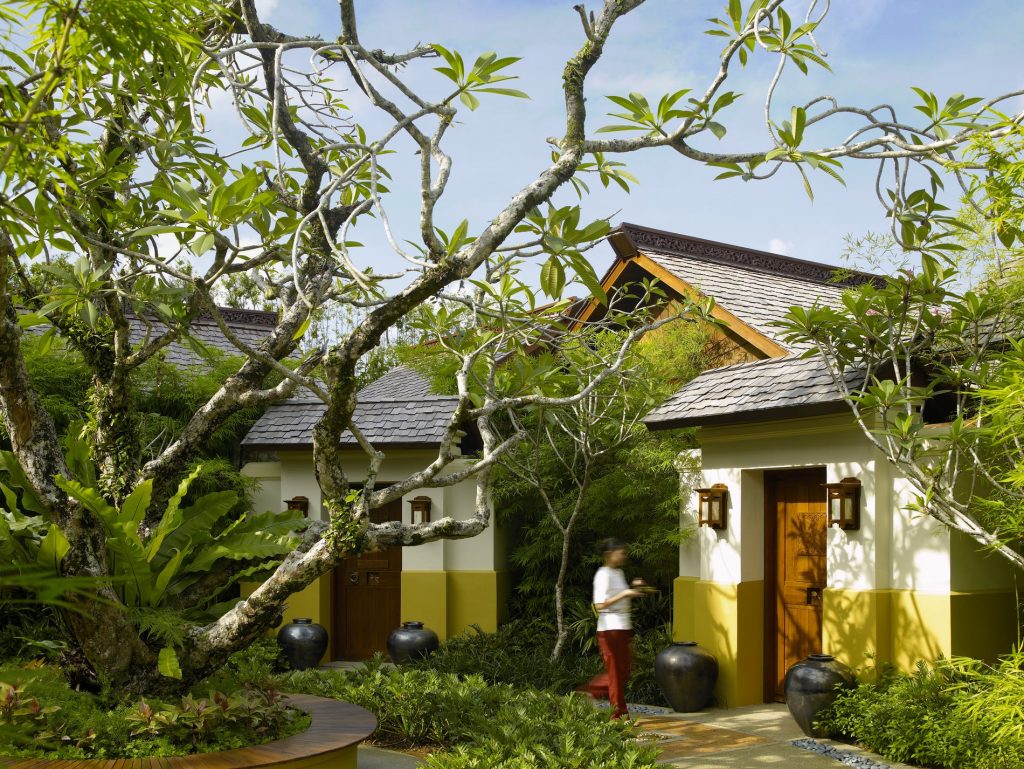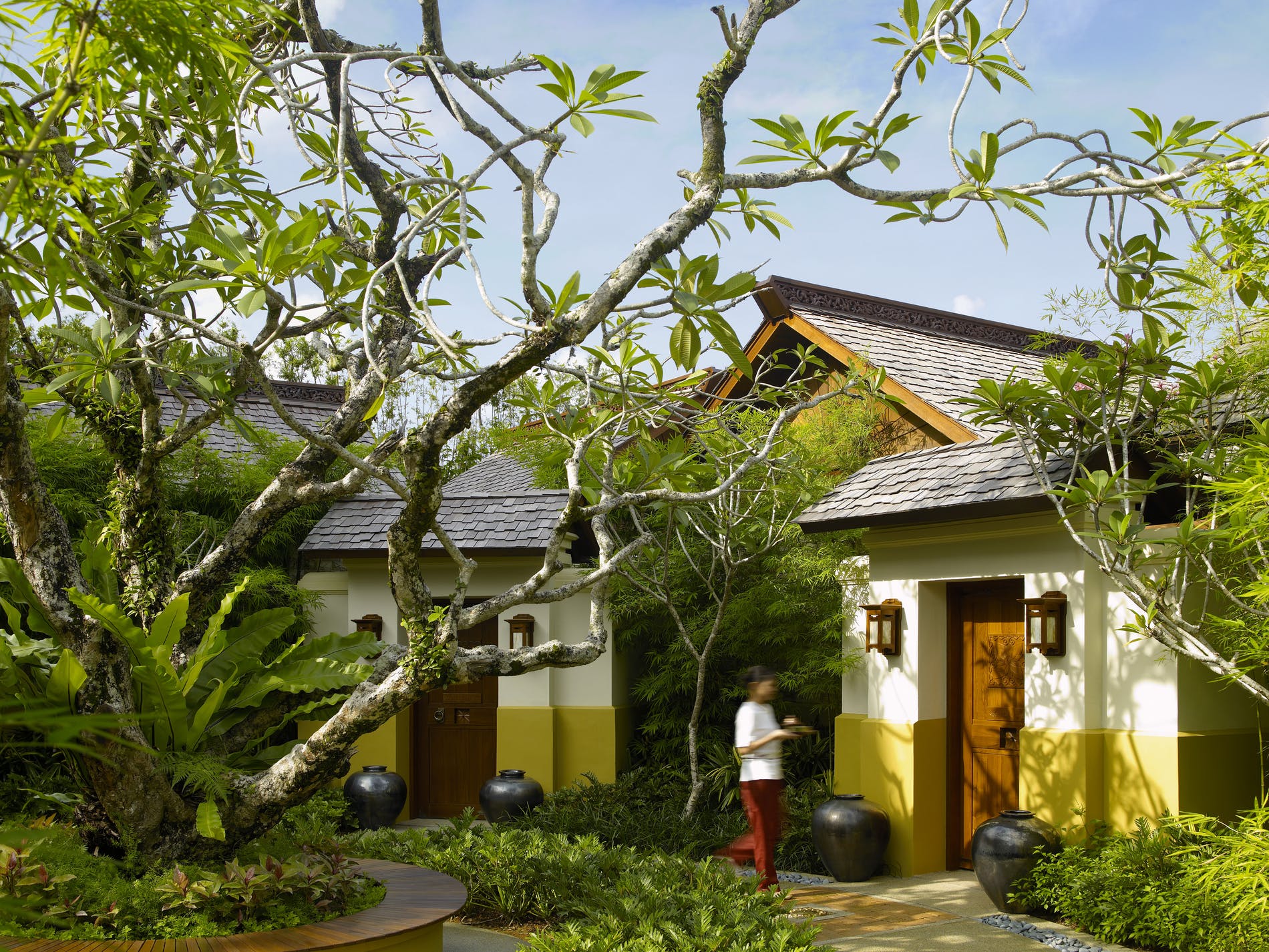 Rasa Sayang's recreational facilities are diverse and include the Par 3 pitch and putt golf course, a state-of-the-art gymnasium or health club complete with individual heart monitoring systems, and the FIP Lounge (stands for Fun, Interactive and Play) with its hip and relaxed ambience for chilling out.
Alternatively, head over to The Eco Centre to learn about turtle conservation or sign up for a host of guided activities such as walks, tours, demonstrations and classes, ranging from light to adventurous, and where there is always something fun to suit different interests.
For reservation and more information, visit shangri-la.com