Review: The Edison George Town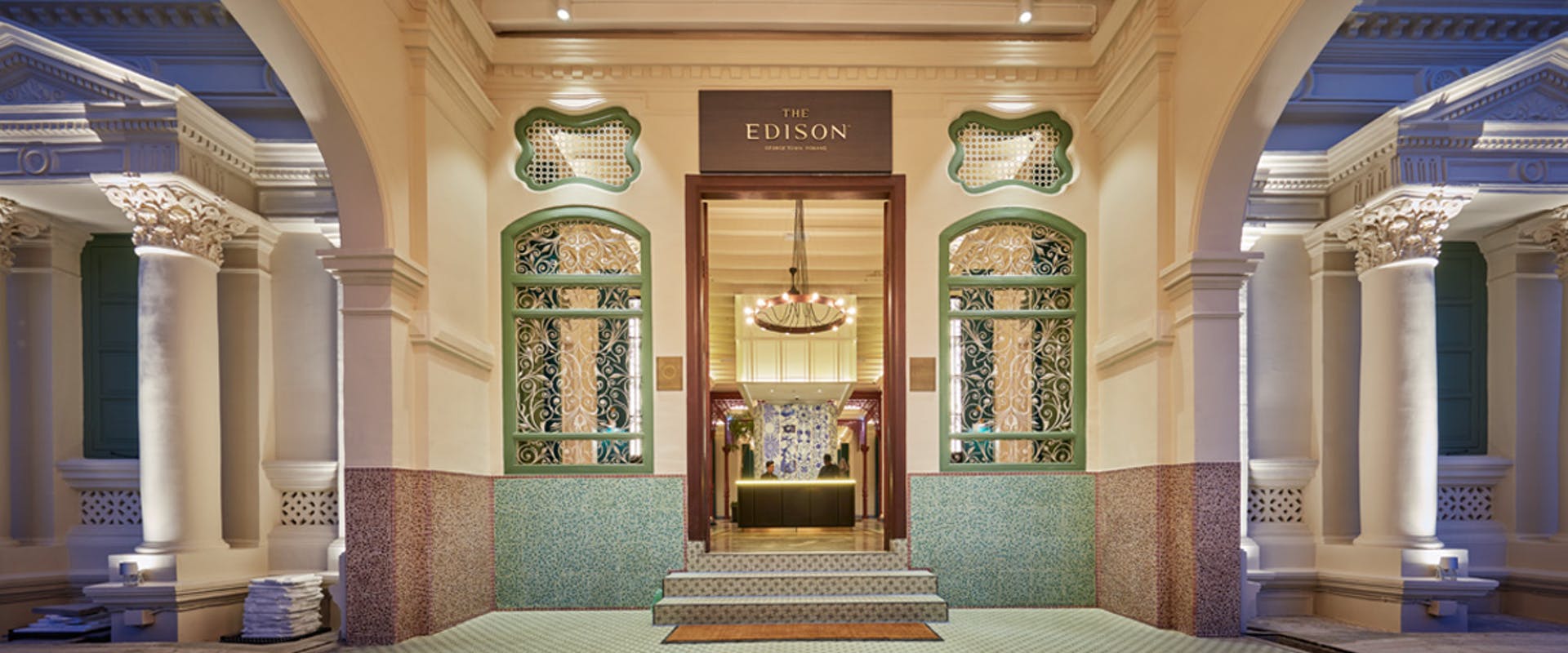 Penang RendezVous 2019 is arriving in in less than two weeks and if you are planning to join us in this three-day luxury lifestyle event but haven't secured a place to stay, we have just the place for you – The Edison Hotel.
Seated on the edge of a UNESCO World Heritage site along the bustling street of Lebuh Leith – named after the first Lieutenant-Governor of the Prince of Wales Island, Sir George Alexander William Leith – is a quaint boutique hotel, named The Edison, that serves as an excellent addition to the successful restoration and rehabilitation of distinctive colonial architecture in Penang.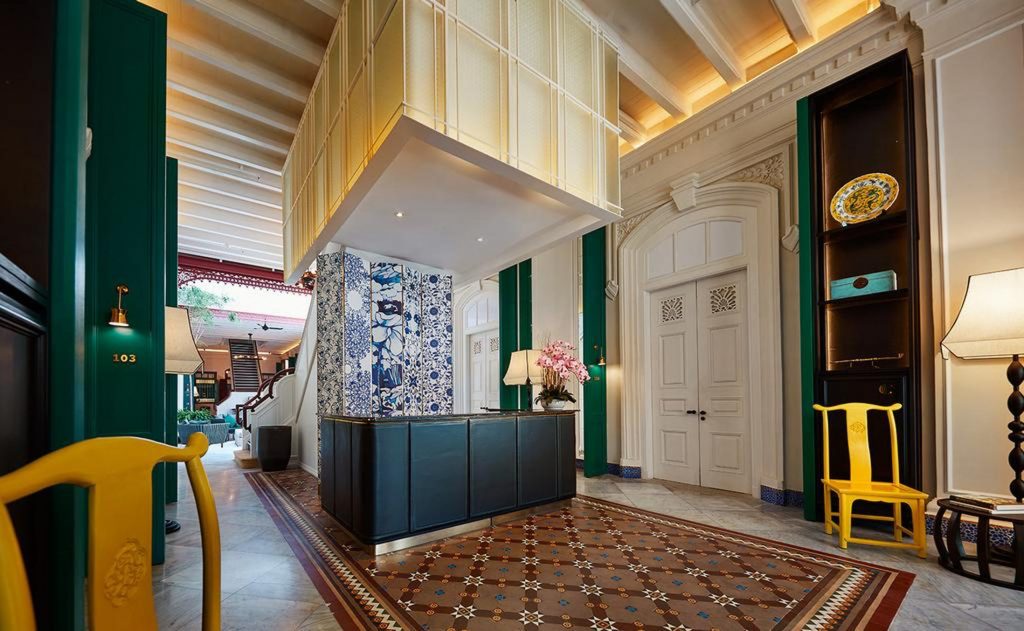 Before The Edison opened its doors in 2016, the property first started out as a local tycoon's private mansion in the early 1900s, transitioning from one owner to the other. However, it was not until developer Eugene Tan—son of veteran hotelier and ET Hospitality Ventures founder Eddie Tan—stepped in and put it through an extensive two-year renovation that brought the building to its current form.
Since then, The Edison has gone on to redefine Penang's boutique hotel experience, and its encouraging first year in operations was capped with a few awards and accolades including World Luxury Hotels Awards 2017 and World Boutique Hotel Awards 2017 for its hospitality design and outstanding service.

Grandeur instantly comes to mind as one enters the restored colonial mansion and takes in its meticulously designed quirky interior that expertly combines both old and new elements.
The painstaking effort to salvage most of its existing structure is certainly evident in its grand staircase, open-air courtyard and genuine Peranakan tiles while each space is further highlighted with touches of idiosyncrasy such as the panels of porcelain blue and rich jade adorning the lobby walls.
The Lounge, combining both breakfast venue and communal lounge, is the perfect gathering place for guests to socialise, reflect and work. Most locals will appreciate the unlimited childhood snacks provided at the self-service counters like lemon tablets, hawflakes and roti kapai which give off a touch of nostalgia.
Other facilities such as an outdoor swimming pool for a leisurely dip and a library to browse through the shelves of books are offered as well.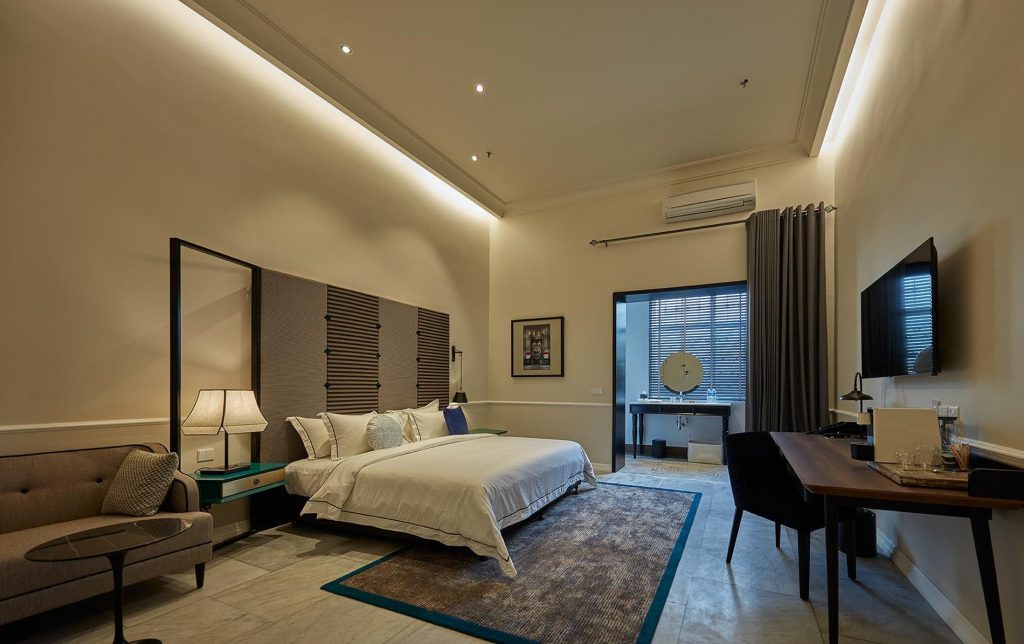 As you adjourn to the guestroom, the first thing that will capture your attention is the unusual feature of the bathroom being placed directly opposite the entry door – a result of the structure's primordial layout.
Its Art Deco detailing, on the other hand, exudes a perfect balance of charm and contemporary chic. One cannot help but feel completely at home as the large, charming space offers everything from a basket of fruits to good quality bed and linen, and shower amenities by luxury Australian skincare brand, Appelles.

Outside the hotel, one continues to discover the allure of the vibrant island as it is smack right in the middle of various tourist attractions such as Chinese shophouses, museums, food courts and old British colonial buildings to satisfy fellow foodies, shutterbugs and shopaholics to cap off a pleasant stay in the capital city of Penang.
So, if you are looking for a luxurious weekend getaway in Penang Island that can immerse you in the rich heritage of the island, then The Edison is the perfect choice for you.
For reservations and more information, visit www.theedisonhotels.com.