Crypto-Affluents Slap on the Sunscreen & Head to Penang Rendezvous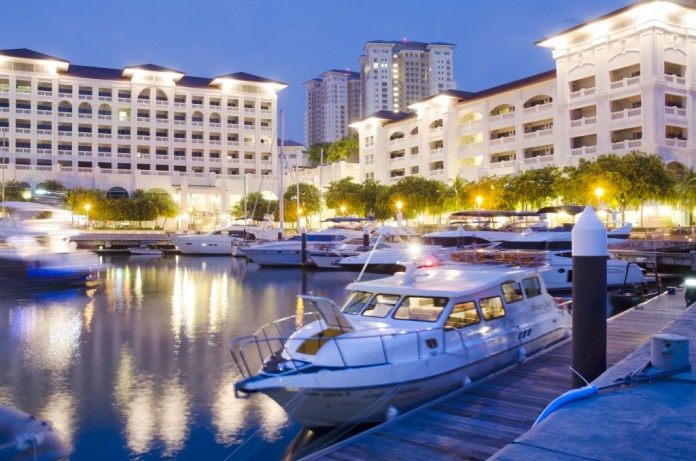 Penang, MALAYSIA – Bitcoin and its cryptocurrency brethren are still someways away from the value-stability that is needed for small-scale transactions. While the volatility is welcome by cryptocurrency traders, merchants bemoan the inability to harness the power of the blockchain to fuel their aspirations to join the cryptocurrency revolution. But luxury merchants, eager to court the newly-minted crypto-affluents, who were either early-adopters of Bitcoin or savvy traders, are rolling out the red carpet and working with innovative payment gateways to bridge the gap between the virtual world of Bitcoin to the temporal world of Bentleys. In that vein, it comes as no surprise that Aditus, a pioneer in enabling luxury merchants to tap into the wallets of crypto-affluents will be hosting a cryptocurrency seminar on July 28 at the Performing Arts Center of Penang at the glitzy Penang Rendezvous event.
For the uninitiated, the inaugural Penang Rendezvous is a continuation of the highly successful Phuket and Singapore Rendezvous franchises and a celebration of wealth, luxury and excess. Set at the ritzy, Straits Quay Marina located at Seri Tanjung Pinang, Penang Rendezvous will feature desirable yachts, luxury fashion and automobiles and of course beautiful people. Aditus's participation should be seen as no coincidence as the rising ranks of crypto-affluents have roused the notice of luxury merchants the world over. From upscale real estate to rare artwork, the crypto-affluents are coming out and they're making no apologies for their newfound wealth. Eager to serve this burgeoning clientele, Aditus not only serves as a functional intermediary between luxury merchants who are still looking to receive fiat currency (old fashioned notes and coins) to crypto-affluents looking to spend some Bitcoin, it also provides an avenue for crypto-affluents to dish out some of their newfound wealth, on luxury goods they may not previously had access to.
Aptly named "Crypto Rendezvous," the seminar organized by Aditus will look to connect influential blockchain insiders, pioneers and investors with high net worth individuals from more traditional wealth sources as well as purveyors of luxury and merchants of decadence. With the laidback vibe of Penang Rendezvous as a backdrop, it's also a time for crypto-affluents to let down their hair and party with the over 8,000 shiny happy people expected at this exclusive four-day event.
Crypto Rendezvous is expected to be attended by a crowd of over 100 and confirmed speakers include Mastura Ishak, Program Director for Blockchain with the Malaysian Industry-Government Group for High Technology as well as Julian Peh, co-founder and CEO of Aditus, a leading luxury access platform bridging luxury merchants and crypto-affluents on a decentralized network. The seminar also promises a panel discussion led by Colbert Lau, the first Bitcoin professional in Malaysia certified by the Cryptocurrency Certification Consortium. Other participants include representatives from peer-to-peer blockchain platform NEM as well as representatives from Malaysia's Stemmit community. Popular radio personality and producer Freda Liu of independent business station BFM 89.9 will be moderating the afternoon's proceedings.
Thought leaders and industry movers and shakers will discuss the challenges with blockchain adoption, the latest innovations as well as the regulatory environment in Malaysia in light of the country's new Anti-Money Laundering and Counter Financing of Terrorism guidelines which came into effect in March. The policy guidelines specifically cover cryptocurrencies and mandate cryptocurrency companies to adopt know-your-customer practices similar to those required for traditional financial institutions. While the measures may appear anathema to the pseudonymous value proposition of cryptocurrencies, these regulations could also spur greater local adoption of cryptocurrencies as it promotes transparency, confidence and the assurance of regulatory oversight. Speakers at the seminar will also address how these new policy guidelines will affect the nascent cryptocurrency community in Malaysia.
But crypto-affluents won't just be talking shop as they enjoy the balmy tropical weather, mai-tais and beautiful people against the gorgeous backdrop of superyachts, supercars and superstars. Apt for an industry prone to asking, "When moon? When Lambo?"
To find out more on how you can get in on the cryptocurrency carnival, please visit Aditus or drop them an email by clicking this link.